Where to Buy Storage Sheds in Tennessee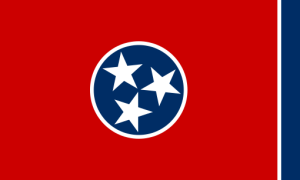 The State of Tennessee is the 16th most populous of all the states in the USA. The State Capital of Tennessee is Nashville which is home to many famous landmarks such as: The Country Music Hall of Fame, The Ryman Auditorium, and The Grand Ole Opry. Tennessee is also home to the Nashville Predators, The Tennessee Titans, as well as the Nashville Sounds. The state is bordered by Kentucky, Virginia, North Carolina, Georgia, Alabama, Mississippi, Arkansas, and Missouri. Tennessee was originally part of the state of North Carolina, but was admitted into the Union in 1796.
The headquarters of Backyard Outfitters in based in Franklin, TN which is just about 20 minutes south of Nashville. We have shed sales lots as far west as Waverly, TN and as far east as Madisonville, TN. We have dealers as far north as Franklin, TN and as far south as Belvidere, TN. The most popular portable buildings that are sold in Tennessee are the Side Lofted Barn, the Mini Barn, and the Utility Shed. We have two shed manufacturing facilities in Tennessee as well.