Transforming Outdoor Storage: The Power of Backyard Sheds
As modern lives become increasingly cluttered, many of us yearn for an outdoor storage solution that seamlessly blends functionality with aesthetics. That's where backyard sheds step in to save the day. Forget the generic, plastic outbuildings that are a bane to any well-manicured garden. We're talking about high-quality, wooden or metal, aesthetically pleasing storage sheds that enhance your property's appeal while offering much-needed storage.
Our sheds come in a range of sizes, starting from compact 8×8 for those with limited space to a spacious 16×40 for those with more extensive storage needs. Not only do these storage sheds provide a home for your tools, lawn equipment, and outdoor furniture, but they can also be customized with flexible door locations and optional extras like windows for extra light and ventilation.
Storage Sheds: Not Just for Storage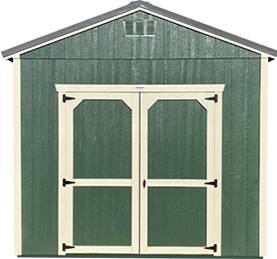 Of course, storage sheds are primarily used for storage, helping you stay organized. However, their usefulness extends far beyond simply storing stuff. With the addition of shelves or a workbench, your storage shed can transform into a fully-functional workspace for DIY projects, hobbies, or even a small business.
What's more, we use energy-efficient materials in our structures, ensuring your tools and equipment stay safe from the elements and rust. So, whether it's a place to store your bicycles or a shop to work on your crafts, our storage sheds offer you the flexibility to create a space tailored to your needs.
Extra Space: The Hidden Benefit of Storage Sheds
When you invest money into a storage shed, you're not just buying a structure; you're buying extra space. This space can be used to declutter your garage, freeing it up for its original purpose: your car. The extra space provided by a shed also helps you keep your patio or backyard clean, giving you more room to enjoy your outdoor furniture.
Moreover, the addition of a storage shed can significantly increase your property's value. Prospective buyers will appreciate the extra storage and the potential for customization, making your house more attractive on the real estate market.
The Studio Shed: Your Personal Retreat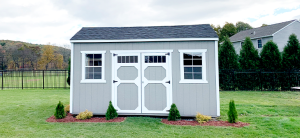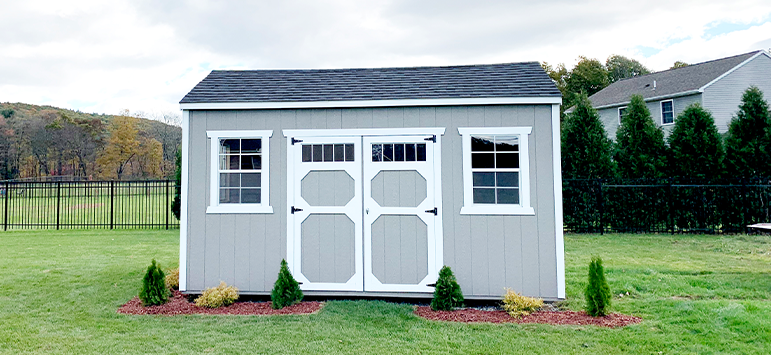 Picture this: a quiet, private space dedicated solely to your creativity. That's exactly what a studio shed can offer. It could be a garden studio, a potter's paradise, or even a painter's haven – the possibilities are endless. With the ability to customize things like adding windows, a flexible door location, shelving, paint colors, or lofting you can make this studio feel like a custom-designed oasis.
Unlike traditional studio spaces, a shed in your backyard gives you the freedom to work whenever inspiration strikes, without the distractions of household chores or noise. And with the option of adding windows for natural light and ventilation, your shed can be as comfortable as any indoor room.
The Man Cave: A Backyard Sanctuary
Every man deserves a sanctuary, a place of his own to unwind, relax, or enjoy hobbies. That's exactly what a man cave shed provides. Outfitted with comfortable seating, a television, fridge, or your collection of memorabilia, your man cave becomes the ultimate getaway just steps away from your home.
Our sheds offer you the sturdiness and resistance you need for such a sanctuary, with the added bonus of personalization. Add a window or choose your paint color – the choice is yours. The only limit is your imagination.
Shed Installation: It's Easier Than You Think
Many potential shed owners are deterred by the thought of installation, but it doesn't have to be a headache. In fact, our delivery and installation process is designed to be as hassle-free as possible.
We offer free delivery within 30 miles of your nearest dealer, and if your property is tricky to access, we even offer a build-on-site service (some restrictions apply). This way, you can enjoy your new shed without breaking a sweat. Additionally, we offer a limited 5-year warranty on all of our buildings, giving you peace of mind in the quality and durability of your purchase.
So, are you ready to transform your outdoor storage? Are you ready to reclaim your garage, organize your tools, and create that studio or man cave you've always dreamt of? If yes, then it's time to explore the world of storage sheds. Trust us; your future organized, clutter-free self will thank you.
Reclaiming Your Garage: Uncover Its True Potential
Many homeowners use their garage as a dumping ground for items that don't have a dedicated place in the house. This can lead to a cluttered, disorganized area that no longer serves its original purpose: to store your vehicle. Introducing a shed into your outdoor storage plan can effectively declutter your garage, leaving you with a tidy, usable area.
Storing items like lawn equipment, bicycles, or furniture in your shed will free up your garage for its intended use. You'll be able to protect your vehicle from the weather, prolonging its life and potentially saving you money on unnecessary repairs. Plus, a clean, organized garage is much safer and more pleasant to use.
Why Our Sheds Are a Cut Above the Rest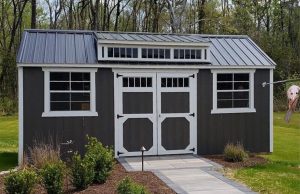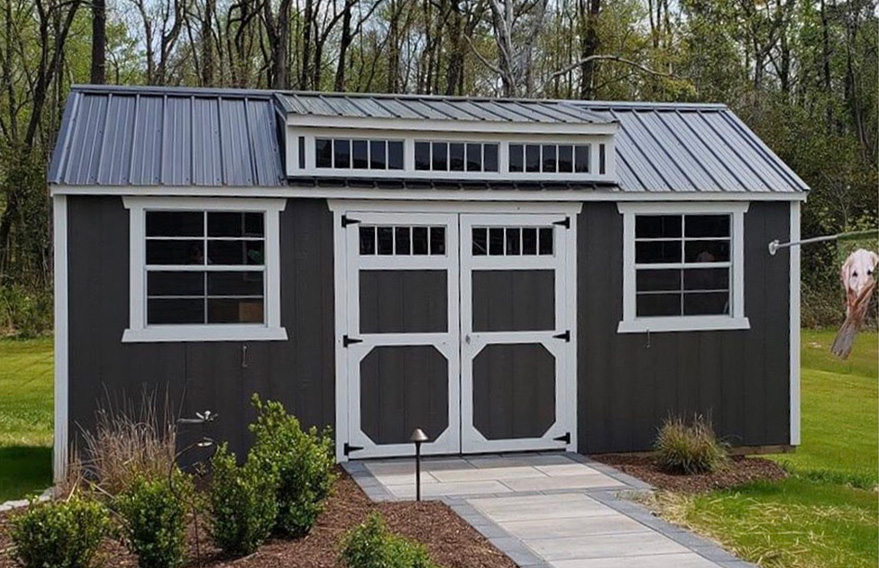 When it comes to outdoor storage solutions, a storage shed from Backyard Outfitters is top of the line. Unlike plastic alternatives, our structures are built with high-quality, durable materials that can withstand the test of time. With a choice of pressure-treated, painted, or urethane finishes and a metal or shingle roof, your shed will not only be sturdy but also attractive.
Our dedication to delivering high-quality sheds extends beyond the product itself. We offer free delivery and installation within a 30-mile radius, ensuring a hassle-free experience for our happy customers. Plus, our limited 5-year warranty on materials and craftsmanship gives you peace of mind that you're investing in a product built to last.
In addition to our commitment to quality, we take great pride in our storage shed business. We have dealers in select regions of seven different states, including Georgia, New York, Tennessee, Virginia, Maryland, West Virginia, and Pennsylvania. This allows us to serve a broad customer base and continue to expand our reach.
Practical Advantages of Owning a Shed
There's no denying the practical advantages of owning a shed. It's a dedicated room for outdoor storage, keeping your tools, garden equipment, and other items safe and organized. But it's also more than that. It's a room that can be customized to reflect your personal style and meet your specific needs.
From serving as a garden shop or a DIY workspace, to being a retreat from the bustle of the main residence, the possibilities are endless. Add a workbench and shelves, or perhaps a window to let in natural light. A shed can be whatever you want it to be.
Choosing to invest in a shed means investing in a solution that will not only serve practical purposes but also add value to your home and lifestyle. So why wait? Transform your outdoor space today with a backyard shed, and enjoy the myriad benefits that come along with it.
Remember, whether you need a simple storage shed or an elaborate man cave, we're here to help you create the perfect space. Contact your local dealer today and get ready to unlock the potential of your backyard with a shed from Backyard Outfitters.
This page was updated 07-13-23.