Where to Buy Storage Sheds in Georgia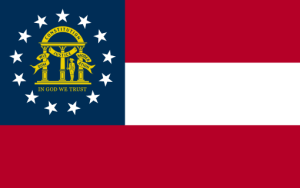 Founded in 1732, the state of Georgia is bordered by both Tennessee and North Carolina to the north, Alabama to the west, Florida to the south, and it even touches the Atlantic Ocean on the southeast part of the state. Backyard Outfitters has several storage shed dealers in Georgia, especially in the northwest part of the state. If you are looking for where you can buy storage sheds in Georgia, you can use our Dealer Locator to see if we have any shed sales lots near you. We also have a portable building manufacturing facility right in Georgia where we provide Mennonite quality structures to so many Georgians. 
We have shed sales lots as far north as Rossville, GA and as far south as Austell, GA. We also have sales lots as far west as Cedartown, GA and as far northeast as Cornelia, GA. If you are in the market for a portable utility shed, lofted barn, portable garage, or a pre-made cabin…we can help out. We now have a 3D Shed Building where you can build and price your dream storage shed. Or you can simply enter your ZIP code to find the dealer nearest you in our dealer locator above.