Where to Buy Storage Sheds in Maryland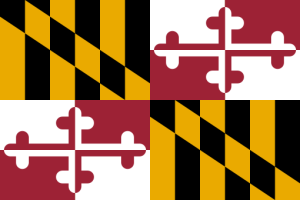 The state of Maryland is located in the Mid-Atlantic region of the USA. Maryland was originally occupied by the Algonquian Indians before it was eventually settled. Maryland was one of the original Thirteen Colonies of England. It is bordered by Virginia, West Virginia, Pennsylvania, the District of Columbia, Delaware and the Atlantic Ocean. Backyard Outfitters offers sheds for sale in Maryland in five primary cities: Grantsville, Oakland, Lavale, McHenry as well as Frederick Maryland.
The sheds we sell in Maryland range from everything our Mini Barns all the way up to our Deluxe Lofted Barn Cabin. We also offer Rent To Own financing to our Maryland shed customers. We also offer a Portable Building Buying Guide to help navigate the many different shed styles, shed options, and shed add-on packages we offer. Some of our most popular sheds sold in Maryland are our Deluxe Lofted Barns, our Mini-Barns, and our Utility Sheds.