Backyard Outfitters is dedicated to producing the finest portable buildings, cabins, garages, and sheds in America. Find a custom storage solution closest to you: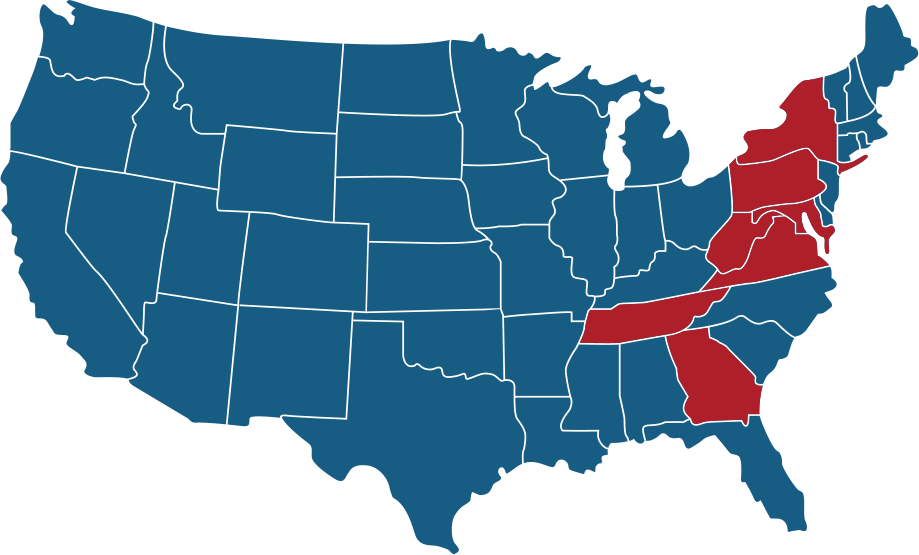 Backyard Outfitters is proud to exceed our customer's expectations. From the first interaction with one of our independent dealers, through the delivery and professional installation of your building, we'll never stop working to earn your trust.
1. 4x6" TREATED & NOTCHED SKIDS
Our 4×6" pressure treated skids resist rotting and are notched at 12" or 16" on center to ensure consistent floor joist spacing. Recessing and toenailing the joists in the notches locks them in place ensures the shed can be loaded, unloaded, and moved repeatedly without any warping or racking of the floor system.
2. DIAMOND-PLATE DOOR THRESHOLD
The diamond-plate door threshold cap creates a solid step that can handle constant abuse from foot traffic and equipment wheels. It prevents wear the tear on the exposed edges of the floor decking at the entrance of the shed…ensuring years of use without cracking, splintering, or delaminating.
3. RING-SHANKED & GALVANIZED NAILS
Exposed nails are ring-shanked and galvanized for rust prevention. Ring-shank nails have twice the withdrawal strength of smooth-shank nails. The rings around the nail shank lock into each groove along the shank, resulting in a nail that holds tight despite extreme wind or cyclical moisture conditions.
4. METAL OR SHINGLES ROOF – SAME PRICE
Give your shed & backyard landscape an upgraded look with our 29-gauge metal roof, available in a wide array of colors and backed by a 30-year limited warranty. OR…match your home's roof for looks or for HOA compliance using our residential grade architectural shingles, available in commonly used colors.
We use double top plates to help intersecting walls lock together and to help support the load from roof trusses.This is especially important to prevent sagging when roof truss and wall stud spacing differ and the truss lines up between two studs.
5. COLOR-MATCHED METAL ROOF FASTENERS
Our metal roofing panels are fastened with color matching screws to ensure the best possible appearance. Our fasteners are designed with an enhanced corrosion resistant coating and use a self-sealing neoprene washer to prevent leaks.
7. DOUBLE STUDDED AT SIDING SEAMS
We double the wall studs wherever our T1 – 11 siding has a seam, so that both sections of siding will have a full stud width to be fastened to. This prevents edge tear-outs on the siding and strong adhesion that will stand up to strong winds and years of use.
FOLLOW US ON SOCIAL MEDIA