Where to Buy Storage Sheds in PA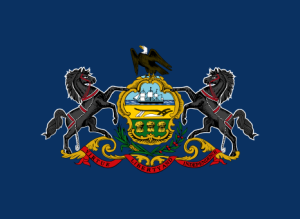 The state of Pennsylvania is officially known as the Commonwealth of Pennsylvania. The state borders Delaware, Maryland, Ohio, Lake Erie, Ontario, New York, and New Jersey. Pennsylvania is the fifth most populous state in the USA. The state was founded in 1681 and has highly diverse geography with several mountain ranges as well as many navigable rivers. The state capital of Pennsylvania is Harrisburg and the largest city is Philadelphia.  
We have shed sales lots as far north as Mansfield, PA and as far south as Chambersburg, PA. We also have sales lots as far west as Monogahela, PA and as far northeast as Selinsgrove, PA. Our most popular portable building models sold in Pennsylvania are the Lofted Barn as well as the Utility Shed. We also offer Rent To Own shed financing to make purchasing a portable building as easy as can be.