LIMITED TIME OFFER!!!
Request a Price Quote & Receive
a DECEMBER SALES COUPON
worth up to 20% OFF your next shed!

(offer expires December 31, 2023)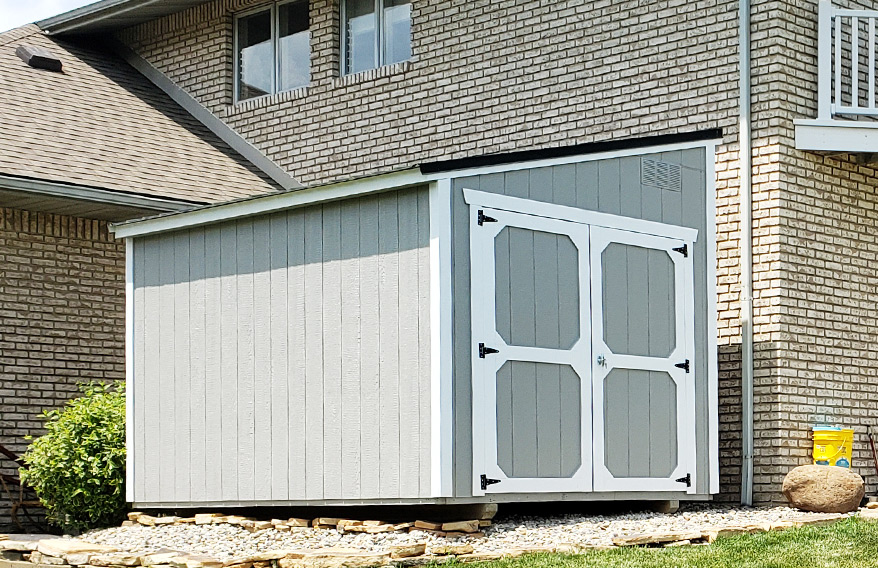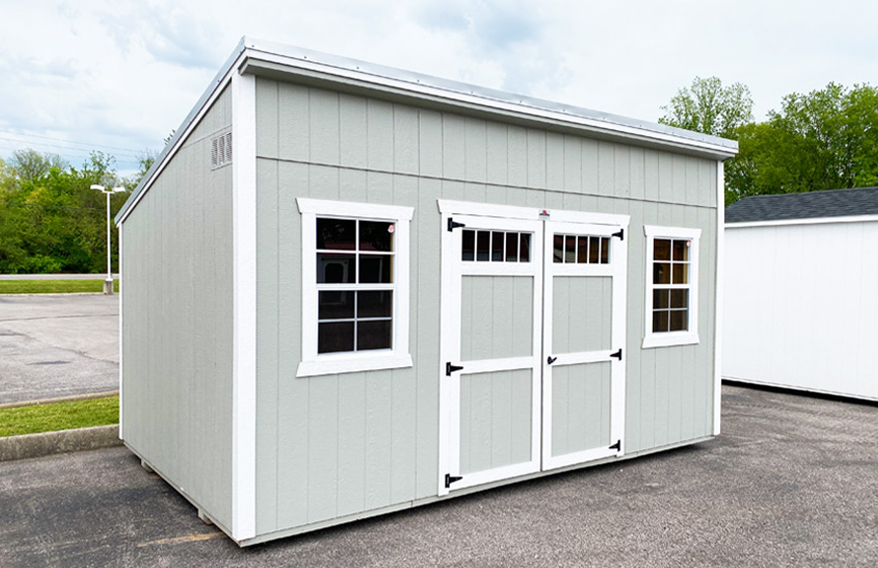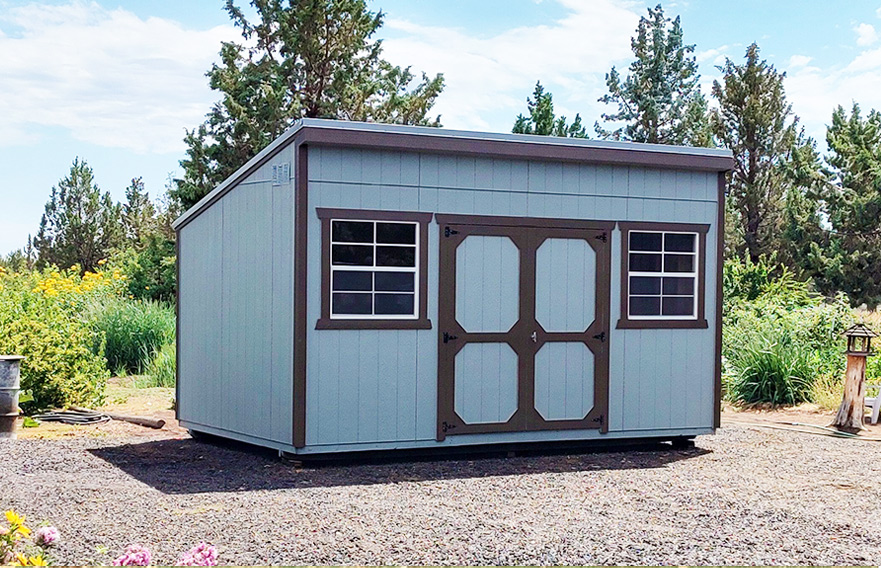 LIMITED TIME OFFER!!!
Request a Price Quote & Receive
a

SPRING SALES COUPON


worth up to 10% OFF your next shed!

(offer expires July 31, 2023)
Request a
FREE


Single Slope Shed Quote
The basics of our Single Slope sheds
With a lean-to roof style, the Single Slope can be placed with its back against a tree line or a property boundary, making the shed a part of your landscape. The high front can include horizontal windows to let in natural light. Single Slope Sheds are ENGINEER CERTIFIED! The Single Slope Shed includes: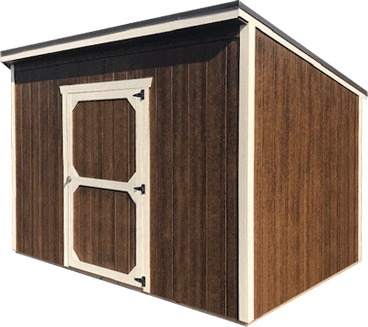 Single Slope Roof Shed
3/12 pitch
Rear wall height: 75in -76.5in (depending on siding chosen)
Front wall height: Minimum 100in (increases with shed width)
Available Sizes On Our Single Slope Sheds
The Single Slope Shed comes in handy when you have a storage need but the shed location backs up to a property edge, trees, a fence, or other obstruction that will limit the location of the entrance to the front. Customize this building with more windows on the sides to brighten and open the space a bit more. The available sizes on the Single Slope Shed are: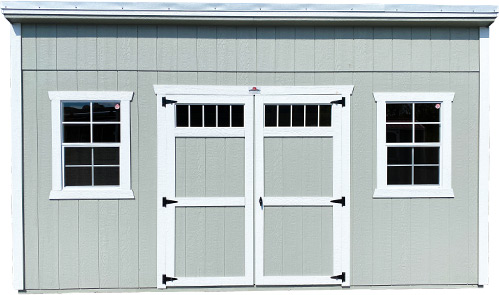 10' x 10'
10' x 12'
10' x 14'
10' x 16'
10' x 20'
12' x 16'
12' x 20'
12' x 24'
12' x 28′
12' x 32′
12' x 36′
12' x 40′
14' x 24'
14 x 28′
14′ x 32′
14′ x 36′
14′ x 40′
Some sizes may not be available in select areas. Please check with your Local Dealer HERE
Backyard Outfitters and its associates are not responsible for permits, covenant searches, restrictions, set backs, yard damage, or underground damage. Please contact your local Building Inspector or Homeowners Association for information. It is the customer's responsibility to decide if ground conditions are unsuitable for delivery. Free Delivery covers one trip up to 30 miles one way, over 30 miles subject to a $2/mile (8ft and 10ft wide) or $3.50 /mile (12ft and 14ft wide) charge one way, and any additional trips may also incur charges to the customer. Free Setup includes leveling, starting with one corner at ground level, up to 3ft with customer supplied blocks, we can supply blocks for $2.00 each. Custom Orders require a Non-Refundable deposit to order, see dealer for details.
Standard roof material options
Please Note: Not all products, materials and sizes are available in all areas. See your dealer for details.