There are a number of different variables that affect portable building prices. The two most obvious components that affect portable building prices are labor and materials. Hidden within these two aspects are the aspects of efficiency and volume purchasing. Simply put, when a company has a great buying relationship due to purchase volume and a great infrastructure, they can save money on materials and pass that savings along to customers. At Backyard Outfitters we have just that. We have a strong relationship with our material providers and have negotiated the best pricing possible to be able to save our customers money. Also, we have several world class manufacturing facilities that are about to construct our portable buildings to exacting standards.
Portable Building Materials
Our pressure treated line of buildings use 5/8″ pressure treated plywood while our painted products feature ½" LP® SmartSide® Panel siding. All of the metal used on our metal buildings is 29 gauge metal. Our floor decking in both our treated, painted and metal buildings is either 5/8″ pressure treated , marine grade or treated tongue and groove LP® Prostruct® Floor with SmartFinish®. The skids and floor joists on all of our buildings are also pressure treated. For our customers that choose shingles on their portable building, they get 30 year residential shingles. By buying in bulk on these products, we able to offer the best portable building prices in the industry.
Portable Building Construction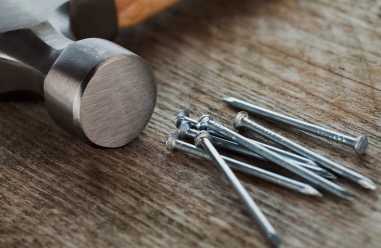 One unique characteristic of our buildings is that our highly skilled work force uses Mennonite craftsmanship on every building we sell. Our workers use both old world quality and high precision tools to build the absolute best portable building on the market today. In addition to being the hardest working carpenters in the country, our workforce is also one of the most creative which allows us to be able to meet all kinds of differing customer needs. By having a knowledgeable, efficient and creative construction team, we are able to save money and pass the savings onto our customers.
Portable Building Prices
Our portable buildings start as low as $69/month. Our rent-to-own sheds are probably the most popular item on our website. Affording a portable building has never been easier than it is today. With NO CREDIT CHECK, you can get into one of our portable buildings for less than $100 with free delivery within 30 miles of any of our locations. Don't wait any longer for the extra storage space you need! Backyard Outfitters can help!!